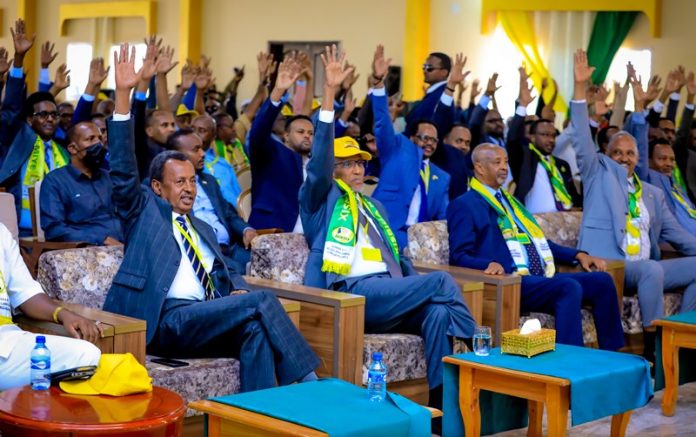 The eighth central council meeting of the KULMIYE party was held in Burco, the capital of Togdheer region, on August 20, 2023. The meeting was opened by the President of the Republic of Somaliland and chairman of the KULMIYE party, H.E. Muse Bihi Abdi.
In his opening remarks, President Bihi highlighted the party's achievements over the years, and its commitment to democracy and development. He also stressed the importance of adding new blood to the party's leadership.
The meeting was attended by 152 members of the central council, who unanimously elected Mohamed Kahin Ahmed, a veteran of public service and the current Minister of Interior of Somaliland, as the new chairman of the party.
The meeting also elected Abdicasis Mohamed Samale as the first deputy chairman of the party, and Mohamed Ilmi Adan as the second deputy chairman.
In other business, the meeting approved a proposal to change the way the general secretary of the party is appointed. Under the new system, the general secretary will be elected by the central council.
The meeting closed with a speech by the newly elected chairman, Mujahid Mohamed Kahin Ahmed. Mr. Kahin Ahmed pledged to lead the KULMIYE party to victory in the next elections, and to continue the party's commitment to democracy and development.