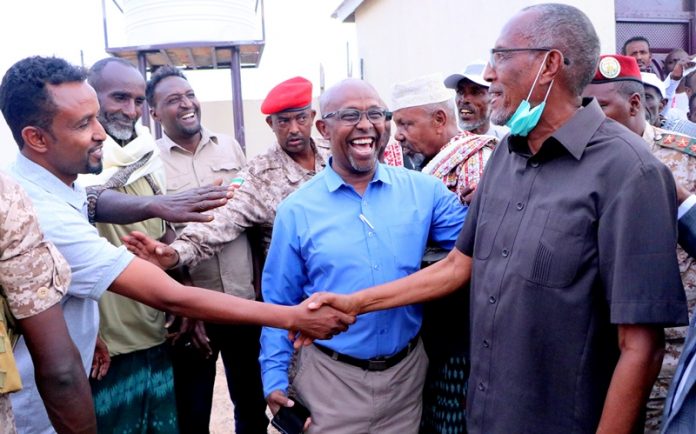 The delegation led by President Muse Bihi Abdi has returned to Somaliland after a five-day working visit to Djibouti.
Upon arrival, the President and his entourage received cordial reception from flag-waving residents in Salal, Awdal and Gebiley regions.
Rapturous crowd carrying Somaliland flag president portrawelcomed the President and lauded the ongoing developments in the country.
Upon arrival in Saylac, the President who was making his courtesy visit to some of the western towns since becoming president, was together with his entourage received warmly by hundreds of flag and twigs waving residents of all ages.
Flag-waving citizens from other towns in the western regions of Somaliland line up roads as they accorded similar reception to the President of the Republic of Somaliland H.E. Bihi.