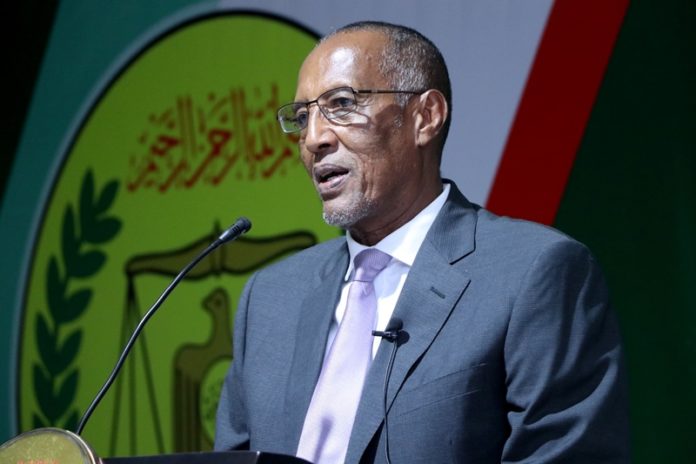 In an auspicious, glitzy ceremony held at the presidential palace of Somaliland, the president of the Republic of Somaliland H.E. Muse Bihi Abdi hosted a dinner in honor of the visiting diplomats, envoys, writers, artisans and other dignitaries.
The gala dinner was held as part of the launching ceremony of Hargeisa International Book Fair which is annually held in the capital city of Somaliland.
Flanked by members of the cabinet ministers, MPs, poets and other distinguished guest, President Bihi welcomed the participants to the Republic of Somaliland and urged them to pursue its their endeavors and commitment.
The chairman of Hargeisa Book Fair Dr Jama Muse Jama who spoke at the venue welcomed the foreign dignitaries to the Republic of Somaliland. Dr Jama reminisced the guests the that Somaliland is a safe haven for peace, stability and prosperity. He went on further and declared the theme of the year which is entitled as "Coexistence".