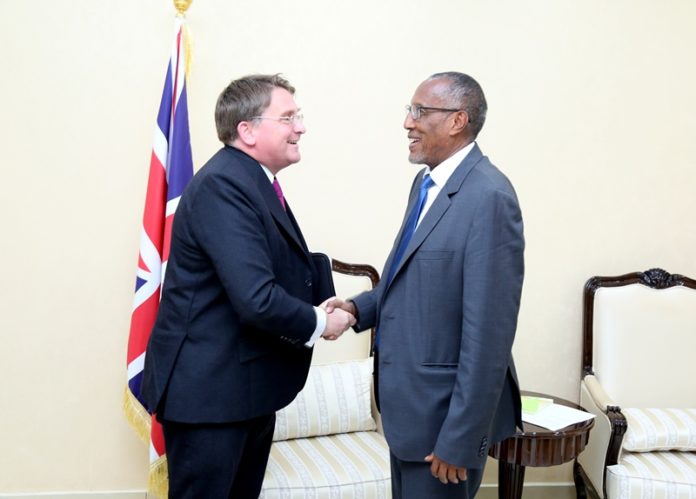 In an unprecedented meeting, the president of the Republic of Somaliland H.E. Muse Bihi Abdi met with the special envoy of UK to Somaliland and Somalia Amb. Ben Fender.
The meeting which took place at the presidential palace was discussed on issues pertaining the bilateral ties between the two nations and the ways to bolster the cooperation, security, geopolitics in the Horn of Africa, investment projects, and Somaliland-Somalia talks.
In his remarks, President Bihi thanked Britain for their rigorous support to Somaliland. The president also urged Britain to strengthen the bilateral relations between the two nations. President Abdi also reiterated the stand of Somaliland towards the resumption of Somaliland/Somalia talks.
The UK delegation also lauded the Republic of Somaliland for their vivid development on every sector.
AFTERMATH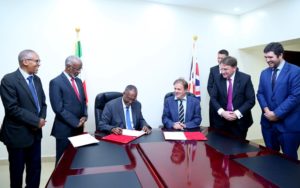 The two sides also made a landmark history after signing the second phase of British aid to Somaliland via SDF. Likewise, Somaliland and Britain ratified an agreement of developing the Energy Resources in Somaliland.