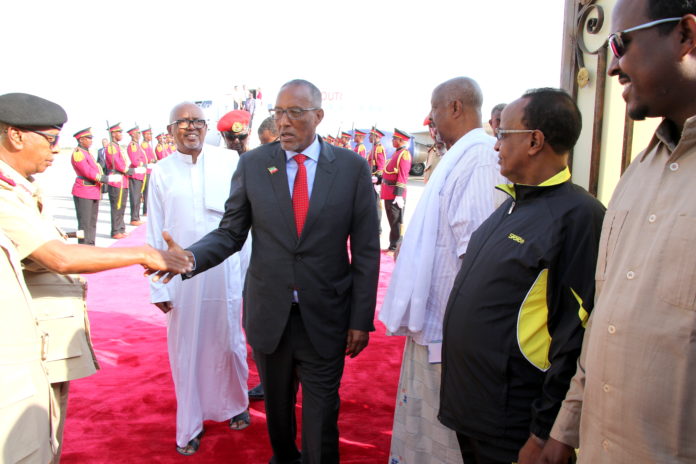 Following a 4-day working tour to Djibouti, the incumbent president of the Republic returned home. Upon arrival, the president received cordial reception from the top brass officials of the Government, the residents of Hargeisa and the intellectuals.
Prof Faratoon, the Foreign Minister of the Republic of Somaliland, briefed the audience on their working visit to Djibouti. In a press conference held at Egal International Airport, the minister revealed that the delegation of Somaliland was treated as a separate state after rolling out the red carpet.
The minister further went on and stated that the two presidents discussed issues of mutual interest to both nations such as cooperation between the Djibouti and Somaliland, in terms of economic, media and trade relations as posted on Guelleh Twitter account.
During their stay, President Bihi and his entourage visited several technological, agricultural and economic facilities in Djibouti.