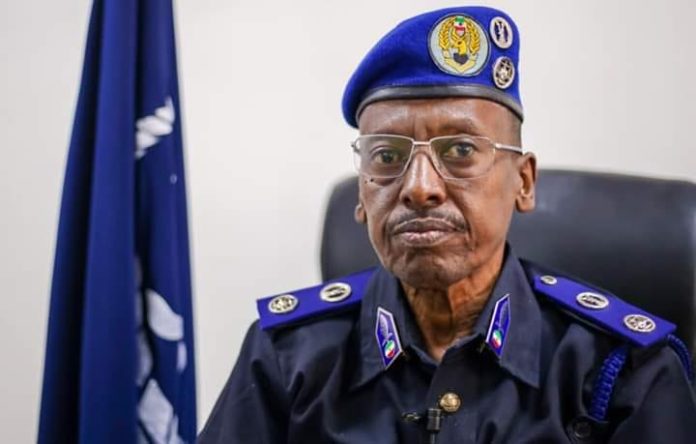 By Gulaid Dalha
On his own behalf and that of the government, the president of the Republic of Somaliland H.E. Muse Bihi Abdi has sent his heartfelt condolences to family, friends, and the fellow Somalilanders at large on the demise of Late Abdillahi Iimaan Fadal who served as the National Police Commissioner of Somaliland.
Describing his tribute, president Bihi said, "Late Brigadier General Fadal was a veteran senior police officer who spent most of his life in the country's liberation, re-assertion of independence and the pacification of Somaliland – he was a man of virtue who practiced righteousness."
At this trying moment, the president prayed to Allah to rest his soul peacefully to his final abode.
Similar condolences echoed from the national parties Waddani and UCID and multitude of mourners who all prayed to Allah to rest the deceased's soul in eternal peace.
Late Fadal passed away while undergoing medical treatment in Hargeisa International Hospital and is expected to accord a state burial later today.