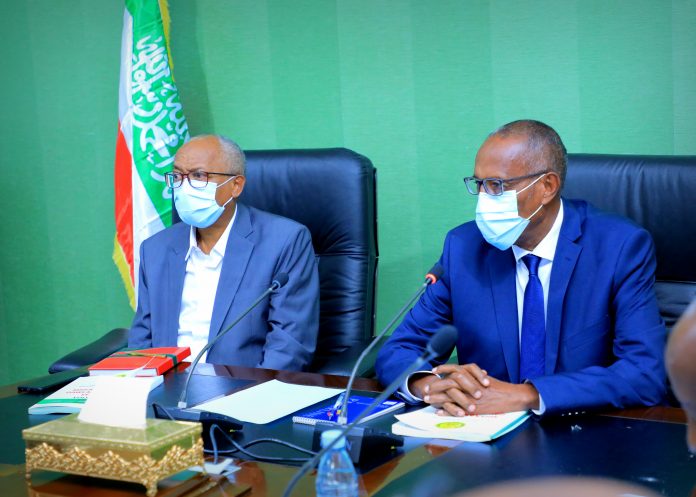 The cabinet ministers of the Republic of Somaliland voted unanimously to approve the 2021 national budget yesterday at the Presidency. The budget is set at SL Shs 2,882,000,000,000. It surpasses the budget of recent years by 2.7 percent.
The budget will prioritize on ten sectors as per the meeting chaired by the president of the Republic of Somaliland flanked by the VP Hon. Saylie.
The budget for 2021 is based on the pledged policies of the ruling Kulmiye party and is also based on National Development Plan II; this is the nation's thirtieth one. It is also articulated in the technical alignment of public finance management (PFM).
The national budget which oversaw rigorous debate among the council of ministers will consist of factorials of the local and central government, the parastatals, World Bank, the Somaliland Development Fund (SDF), the Joint Programme on Local Governance (JPLG) will mainly concentrate on the following sectors.
Security
Justice
Health
Production
Rural (Development )
Energy
Good governance
Election
Education
Recognition
As per the constitution, the budget will be sent to the Parliament for endorsement.