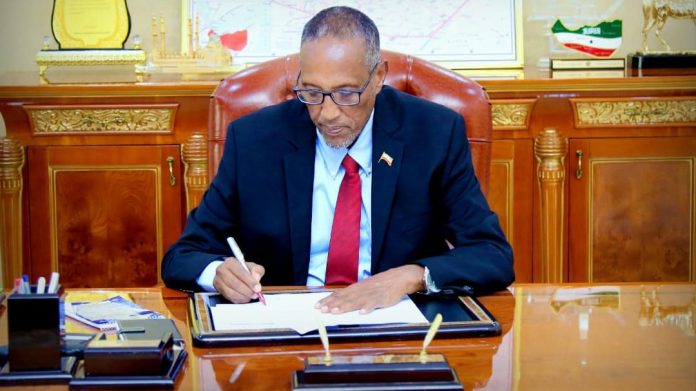 H.E. President Muse Bihi Abdi has issued a presidential decree appointing the following members to the National Human Rights Commission:
Mohamed Barud Ali

Mohamed Hassan Aalin

Mustafa Ali Osman

Bashe Mohamud Farah

Mohamed Jama Ibrahim

Abdirahman Osman Abdulle

Muse Jama Cigge
The appointments were made in accordance with Article 90 of the Constitution of the Republic of Somaliland and the Human Rights Commission Act, Act no. 39/2010. The President selected the seven members from a list of 14 candidates submitted to him by the National Human Rights Commission.
The new members of the National Human Rights Commission will play a vital role in promoting and protecting human rights in Somaliland. The Commission is an independent body that is responsible for investigating and reporting on human rights abuses, as well as providing education and awareness-raising on human rights issues.