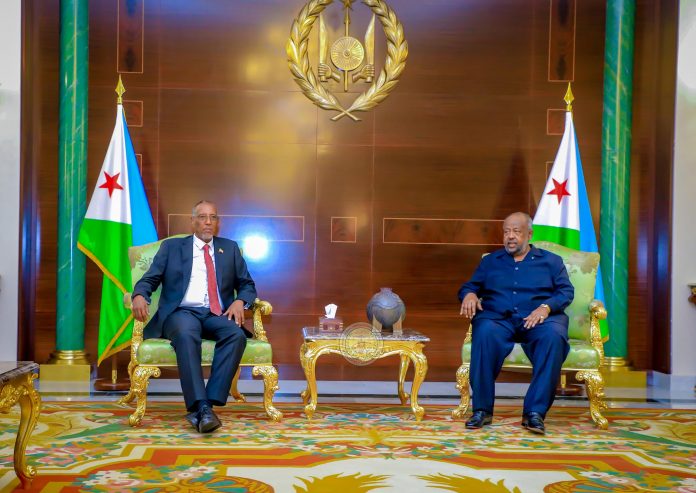 On a working visit to Djibouti, the President of the Republic of Somaliland, H.E. Muse Bihi Abdi and his accompanying delegation, were received at the Presidential Palace by the President of the Republic of Djibouti, H.E. Ismail Omar Guelleh.
During the meeting, the two Presidents discussed strengthening bilateral relations and facilitating travel and trade agreements between the two countries. 
The President was accompanied by the Ministers of Interior, Mohamed Kahin Ahmed, Trade, Tourism and Industry, Mohamud Hassan Sa'ad (Saajin) and Information, Awareness, Culture, Saleban Yusuf Ali Koore along with the Ambassador of Somaliland to Djibouti, Amb. Abdifatah Said Ahmed.