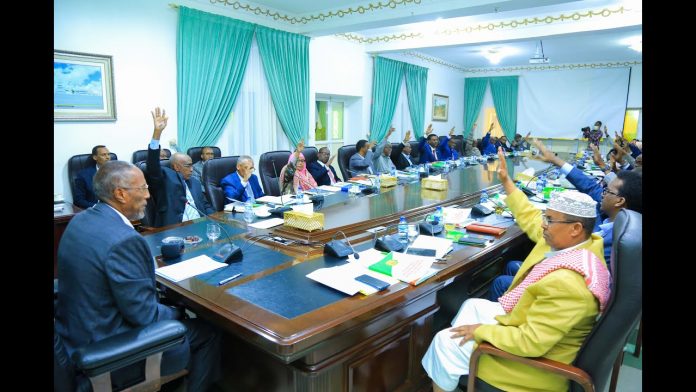 The 84th session of the Somaliland Council of Ministers, chaired by the President of the Republic of Somaliland, HE Muse Bihi Abdi, today approved the 2022 budget after lengthy discussions.
The 2022 Budget Estimates are as follows:
The government's total budget has increased by 17% this year

The federal budget has increased by 11% this year

Local government budgets have increased by 44% this year

The budget of the private sector has also increased by 12% this year

Foreign aid projects with budgets have also increased by 41% this year.
It is also worth noting that this year the country's armed forces have received a 20% increase in their salaries.
The 2022 annual budget estimates will focus on the following:
Balancing income and expenses,

Controlling inflation

Protecting the value of the Somaliland shilling.

Moving away from customs tax dependence.

Strengthening security.

Catching and extracting water.

Drought planning.

Strengthening the national reserve.

Improving health and education services.

Product promotion.

Strengthening the quest for recognition.
The Minister of Finance, Dr. Saad Ali Shire read out the budget estimates one by one and how the ministry has taken it upon itself to create a budget to meet the various needs of the nation, stating that they have responsibly reviewed their estimates. Members of the Cabinet commended the efforts of the Ministry of Finance and its staff for the time it has taken to produce the 2022 budget.
After much debate and discussion, the President of the Republic of Somaliland, HE Muse Bihi Abdi, voted in favor of the budget estimates, and the council approved the 2022 national budget by a majority of 30 ministers, with 29 ministers voting in favor and one abstention. In brief, no one objected to approving the 2022 national budget.