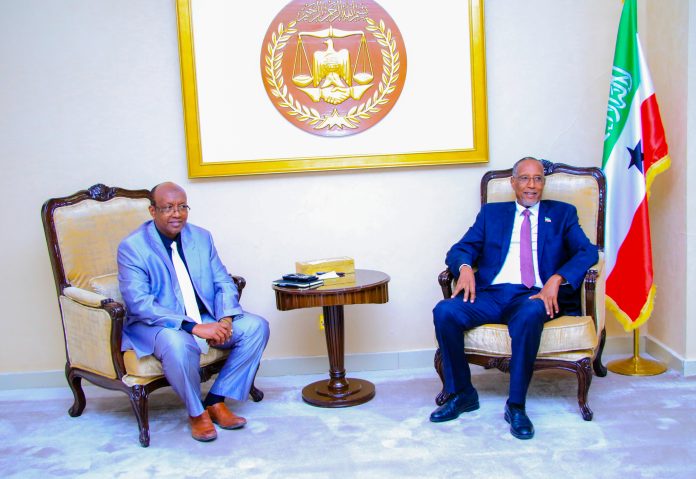 The President of the Republic of Somaliland, H.E. Muse Bihi Abdi has met at the Presidential Palace with the leadership of the House of Representatives of the Republic of Somaliland led by the newly elected Speaker of the House, Hon Abdirizak Khalif Ahmed. 
Following the election of the Speaker of Somaliland House of Representatives, the President invited the new Leadership for further discussions over the cooperation between the executive body and the legislative body. 
Paving the way for fruitful cooperation and commitment, the two sides had in-depth discussions on the most pressing issues while stressing on the indispensability of working together on priority national matters.