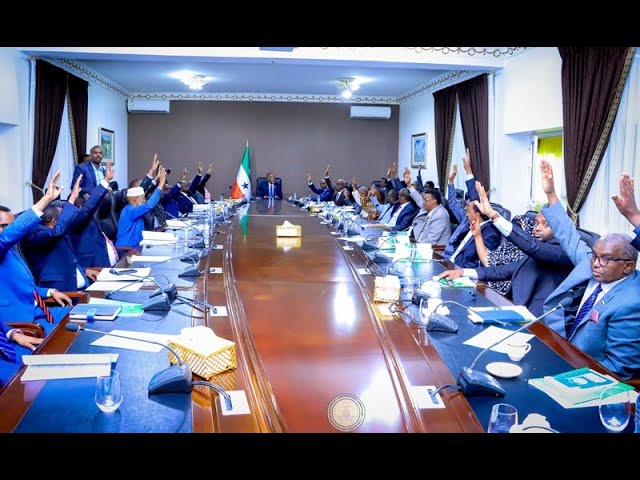 The 95th session of the Cabinet of Ministers of the Republic of Somaliland chaired by the President of Somaliland, HE Muse Bihi Abdi, discussed various national issues relating to the current situation of the country.  
Prior to the start, reports were heard from the Minister of Internal Affairs who shared with the council some concerns about the public security of the country. The minister also reported on the situation of electricity and water and informed the council about the water shortage in the country and how it is necessary that we get ahead of this before the situation worsens. Afterwards, the council gave its advice on how to proceed on the situation to the committee of ministers assigned to that task.
On another note, some parts of the fire brigade act, which was debated earlier, have been discussed today and the committee has been instructed to bring their final report to the next meeting so the council can render a decision on it.
Finally, a draft act that protects the rights of people with disabilities was distributed to the council, which will be discussed in the next sessions.