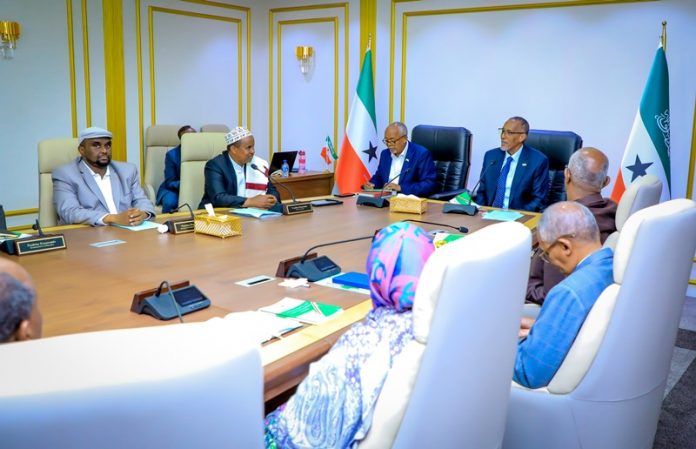 H.E. President Muse Bihi Abdi presided over the 116th session of the Council of Ministers of the Republic of Somaliland, which addressed a variety of important matters.
The session began with a briefing from Deputy Minister of Interior Abdullahi Hussein Mohamed, who provided an overview of the country's security situation. A significant portion of the session was then dedicated to analyzing the country's economy, investments, production, and social development.
The council also discussed the unfortunate incidents of recurring fires, which have had a devastating impact on the economy. The council agreed to conduct thorough investigations into the causes of the fires in the Wajale and Waheen markets and to implement measures to prevent such incidents from happening again.
Furthermore, the council received and reviewed the draft amendment and supplement of the Animal Husbandry Act, which was prepared by the Attorney General of the nation and the Ministry of Animal Husbandry and Fisheries Development.
In conclusion, the meeting highlighted the following key points:
Strengthening national defense and ensuring internal security

Promoting economic growth and attracting domestic and foreign investment

Amending and supplementing the Animal Husbandry Act 

Unanimously approving the Civil Servants Pension and Rights Act