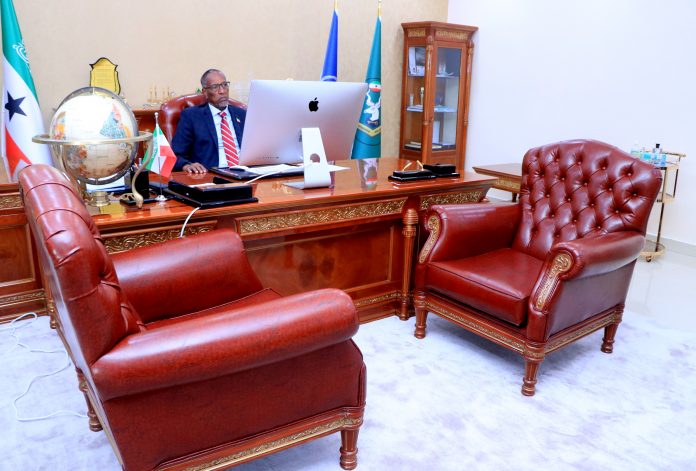 Chairing the 64th council of cabinet meeting, the President of Somaliland H.E Musa Bihi Abdi on Thursday chaired weekly cabinet meetings via video conference.
The meeting was delved upon the comprehensive plan of constructing houses for Somaliland civil servants.
In his remarks, the Minister of Interior had briefed the cabinet ministers with the current situation of Somaliland security and the ongoing peace processes in some parts of the country.
Further, the Minister of Public Works and Housing had put forward their master plan on the construction of houses for civil servants. The Minister further went on and stated that his Ministry had put in place both the design and the areas for which construction will be commenced.
After the briefing of the Minister, the cabinet ministers along with the President and the VP had in-depth discussions with the comprehensive plan of constructing houses for the public workers.
In the meeting, the cabinet ministers endorsed and ratified Fixed Asset Policy which is prepared by the Ministry of Finance.