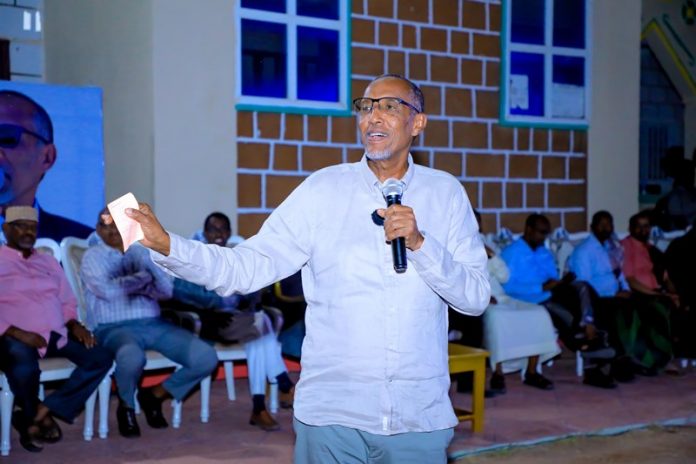 The President of the Republic of Somaliland, His Excellency Muse Bihi Abdi, held a question-and-answer session with students of Burco University and the academic community of Togdheer region.
The meeting was held at the front yard of the Burco Presidential Palace and was attended by the president, his delegation, and a large number of students and scholars.
President Bihi answered a wide range of questions from the students, covering topics such as health, education, agriculture, and infrastructure development. He also gave detailed answers to questions about the government's plans for the future.
The students were grateful for the opportunity to have a direct dialogue with the president and expressed their appreciation for the government's commitment to education and development.
The Q&A session was a valuable opportunity for the president to hear directly from the people and to get their feedback on the government's policies. It was also a chance for the students to learn more about the government's plans for the future and to ask questions about their concerns.
The meeting was a success and is a positive step in the government's efforts to engage with the people and to build a more prosperous future for Somaliland.