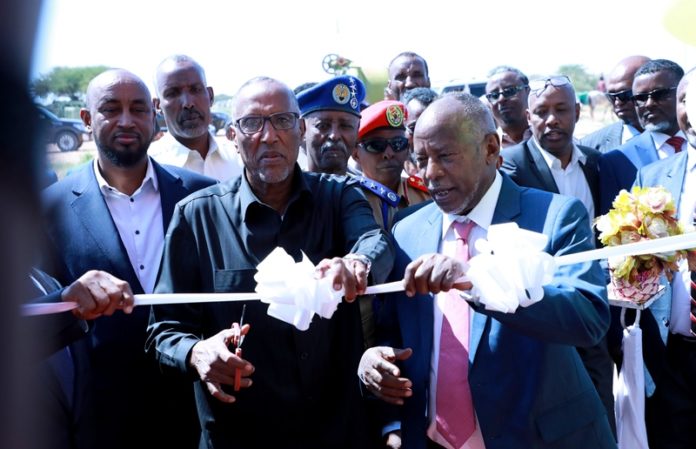 The President of the Republic of Somaliland HE Muse Bihi Abdi inaugurated a new solar power plant by Sompower, the largest electricity producer and supplier in Somaliland.
Electricity rates in Somaliland is one of the highest in the developing world because of the price of diesel fuel and much like the developing world is thought to a major impediment to economic growth and industrialization.
While no potential price reduction was announced at the event headlined by President Bihi, government officials and the heads of the opposition parties of UCID and Waddani, it is expected the new solar power plant will have a major impact on electricity rates in Hargeisa and will encourage others to invest in clean energy.
According to the statement from the Presidency, the price tag of the solar power farm is 20 million US dollars which is the largest investment by a local company in Somaliland.
Sompower, the largest energy producer and supplier in Somaliland is the result of coalescence of many independent electric suppliers. Dahabshiil Group is the majority stakeholder of Sompower.
During his speech, President Bihi congratulated Sompower for its effort and the investment it made in Somaliland and spoke of his government's effort to encourage the free market. He also encouraged other companies to pool their financial resources to be undertake many important infrastructure projects that need investment.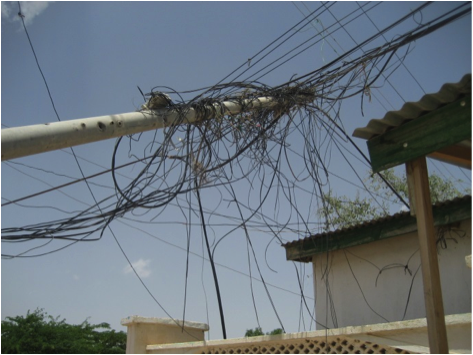 Power lines has been a major issue in Somaliland and a hazard to the public that have caused deaths during the rainy season, it is unclear if there is a plan to regulate installation of electric lines and ensuring public safety; it is also unclear if there are similar projects in the pipelines for other cities in Somaliland.