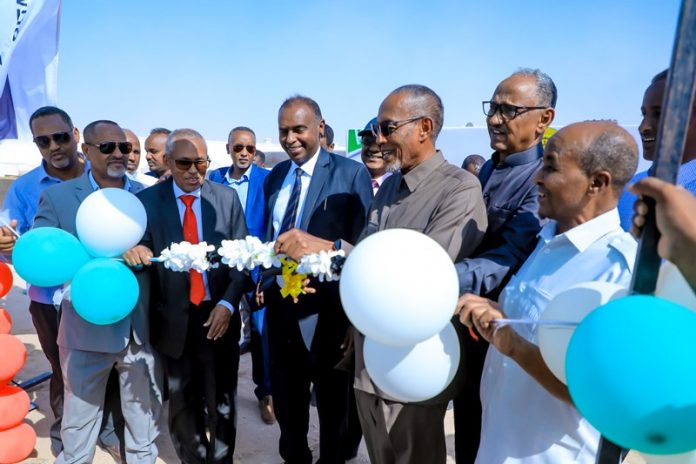 H.E. President Muse Bihi Abdi of Somaliland inaugurated a new oil port and gas station in Berbera on Tuesday. The president, who is on a working visit to the city, cut the ribbon at a brief ceremony.
Mustafa Ali Jama, who spoke on behalf of the company that implemented the project, thanked the president for his efforts to make an international port to import oil and gas in Somaliland.
In his speech, President Bihi emphasized the importance of the port for the nation. He said that it will play a significant role in the country's economy and will help to improve the security of the region. He also noted that the port is a state-owned facility that will benefit all Somalilanders.
After the ceremony, the president inspected the port facilities and met with members of the Coast Guard. He then held a meeting with the administration of the Sahil region and Berbera district to discuss the security and development situation in the region.