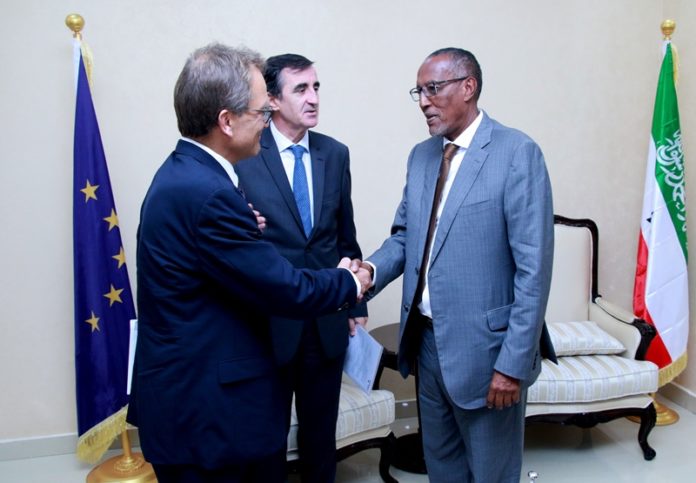 Upon their arrival to Somaliland, the incumbent president of the Republic of Somaliland H.E. Muse Bihi Abdi received Ambassadors from the European Union and Sweden to Somaliland and Somalia, Amb  Nicolás Berlanga Martinez and Amb Stefan Tillander.
The President's and the visiting ambassadors during the meeting discussed ways of the strengthening of working relationship between the Republic of Somaliland and EU and Sweden's and the promotion of cooperation in regional affairs in the Horn of Africa.
Further, the two sides discussed issues pertaining the preparation for the upcoming elections in the House of Representatives and local government and the role of the international community in the process since they support Somaliland the democratization and election process, the visiting delegation reiterated their commitment in supporting Somaliland.