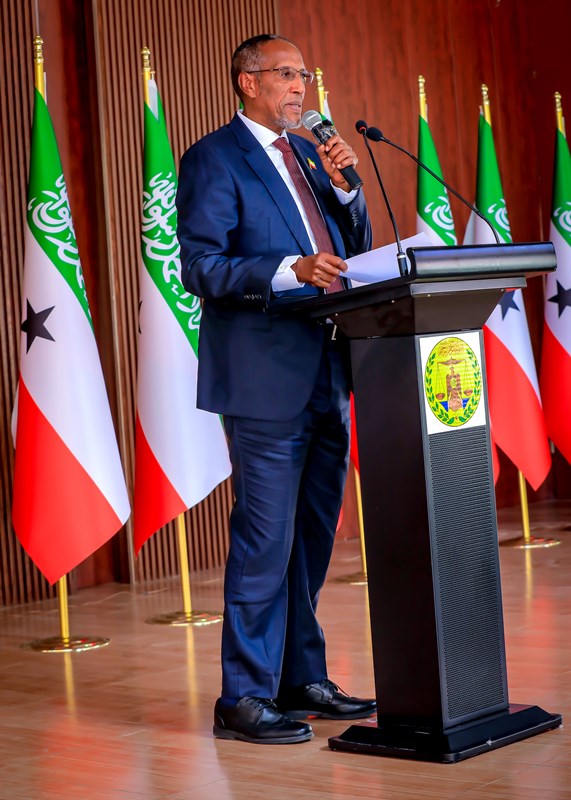 Somaliland is generally a peaceful country, but there is a problem in the Sool region, especially in the city of Lasanod. The people of Sool are one of the pioneers of Somaliland and have a huge mark in its history. This leaves us wondering what is causing all the problems happening there now.
I want to make it clear here and tell the world that the problem that exists today in Laas Anod is one caused by international terrorists. The people protesting today are not against the Republic of Somaliland and have no ill will towards their own people. Their ears have been filled with the lies and propaganda created by international terrorists. 
Terrorists who have ambushed and killed over 40 Somalilanders over the last ten years, some of whom were gov't officials, and others, supporters. Those terrorists had a long and strategic plan to destabilize the region by spreading hatred and lies against the government. But our government consists of all in Somaliland and does not belong to any one particular. 
We often hear of the word Khawarij, who were an Islamic Sect that emerged during the First Fitna and went against other Muslims. Today, a lot of people with resources and a similar agenda are creating the fitna happening in Lasanod. However, Somaliland citizens are all good people who want good things and have inherited their ancestors' exemplary manners. 
At the meeting of Clan Chiefs in Laas Anod, I hope to see what we have always seen and come to expect from all traditional elders, as well as all Islamic and knowledgeable people. The meetings of traditional elders are always guided by peace and unity. Its aim is always to prevent Fitna, and it will not be different this time. The intellectuals and god fearing people that have come together there will only bring out good for the Republic of Somaliland. The last thing I expect is for any disaster to come out of it. 
The government of Somaliland, whose leaders are sitting here today, is ready to deal with any problem. The government belongs to all of us. Everyone is entitled to have their own opinions, so let's discuss them together and bring peace back to the situation.
We as the government are against anyone who is intentionally causing disorder and chaos. Those who have been led to believe their government is targeting and killing innocent people, will see the truth. They are trying to blame the government for this matter in an attempt to make us vulnerable. But, we will come together united against the enemy trying to spread fitna. 
I call on the people of Sool to help us reach a peaceful solution to this problem. Let's return our kids back to school and our hospitals operating again. Together, let's restore peace to our city.
'Somaliland army should leave Sool' is being thrown around by terrorists who only want to spread chaos in our country. The army is in Sool to protect it from such terrorists and anyone else trying to destroy Somaliland.
I conclude with this call for peace. I thank all the people working hard to restore peace back to the region. Among them, Speaker of the House of Representatives, who came back from there yesterday with nothing but good news and has talked with all concerned parties. 
I commend the forces of the Republic of Somaliland for showing resilience and not mistaking their people with the enemy. They showed that the people of Sool are their own and protected them as such. 
We are calling for peace and dialogue to resolve the Laas Anod issue. It is a fact that the people of Somaliland are united as one and cannot be separated. Just as the rest of the world solves their problems on their own, so will we. We are ready for peace and arbitration to settle our differences.