The UK Secretary for Defense, Gavin Williamson, has paid a visit to Hargeisa, the capital city of the Republic of Somaliland.
Upon arrival, the Secretary was warmly welcomed by the incumbent president of the Republic of Somaliland HE Muse Bihi Abdi.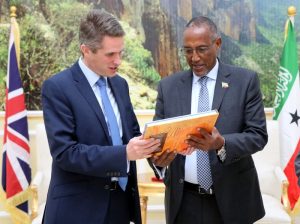 Williamson and President Bihi had profoundly discussed issues pertaining the ample historical ties between the Government of Somaliland and UK govt.
Apart from the bilateral relations between the two nations, the two sides reiterated the need to strengthen good cooperation.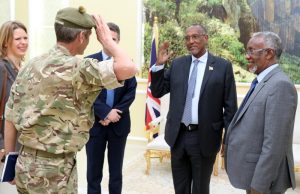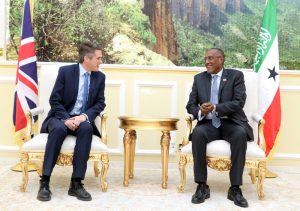 Somaliland is a former British Protectorate and got its independence in 1960. Since then the country has been pursuing international recognition and has almost ticked all the boxes of statehood.