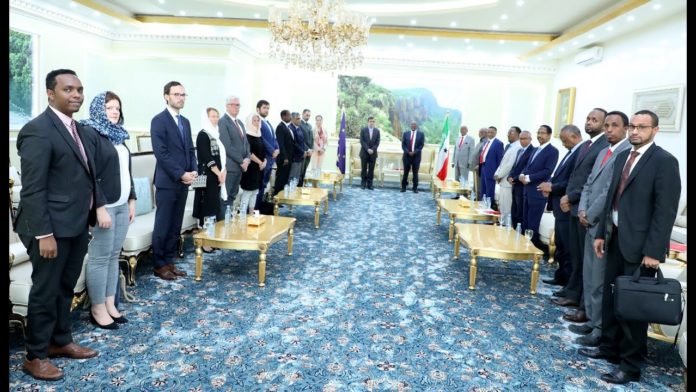 The president of the Republic of Somaliland H.E. Muse Bihi Abdi has today received a high level multi-national delegation led by the EU ambassador, Nicolas Belanga.
The two sides discussed on a wide range of issues including the support of the International Community on Somaliland's electoral process, aid and national development agenda. President Bihi and the International Community delegation had also an in-depth discussion on addressing Somaliland matters in compromise while setting aside the bone-of-the-contentions and engage constructively in the discussions on table.
On his side, President Bihi reiterated the urgency to hold free and fair elections on the slated date. The president also urged the political parties to fix the technical and legal issues that are part of the constraints of holding elections as scheduled.