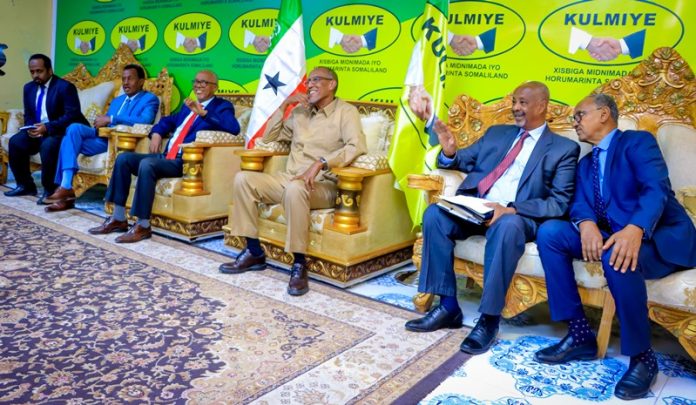 The President of the Republic of Somaliland, and the chairman of the Kulmiye party, H.E. Musa Bihi Abdi, chaired a wide-ranging meeting of the parties' executive committee at the Kulmiye headquarters.
The President thanked the members of the committee and the Kulmiye officials for their commitment to the party, and highlighted the activities needed to accelerate the parties' affairs.
At the end of the meeting, the Minister of the Interior and the first deputy chairman of the party, Hon. Mohamed Kahin Ahmed, detailed the agenda of the meeting. In his remarks, Minister Kahin said, "Among other things, today's meeting of the parties' executive committee discussed how the party should best prepare for the opening of political parties and the election of the President. We also looked at the celebration plans for the parties' upcoming 20th anniversary which is on May 22."
The meeting also discussed reforms within the party and reviewed the parties' overall plans and structures. 
Finally, the president held meetings with the women's factions of the party at the parties' headquarters.