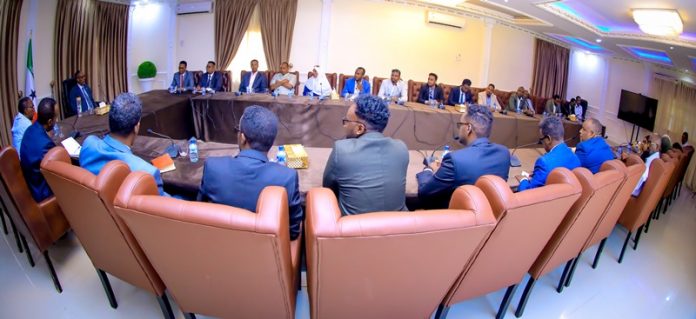 President Muse Bihi Abdi met with the leadership of the SONYO National Youth Association yesterday at the Presidential Palace.
The purpose of the meeting was to discuss ways to increase youth participation in national development and security.
The President and the youth leaders discussed a number of issues, including:
How to increase youth employment and economic opportunities.

How to promote youth civic engagement and social integration.

How to strengthen youth participation in national security.
The President and the youth leaders also agreed to work together to:
Implement the youth development fund.

Develop a national youth work program.

Promote youth leadership and civic engagement.
President Muse Bihi Abdi praised the youth of Somaliland for their commitment to the future of their country. He said that the youth are the "hope and promise" of Somaliland, and that they must be given the opportunity to lead and contribute to the development of their country. President Bihi also urged the youth to be responsible citizens and to work to build a peaceful and prosperous Somaliland.
The meeting ended with a commitment from both sides to work together to address the challenges facing young people in Somaliland, including unemployment, poverty, and lack of opportunities.