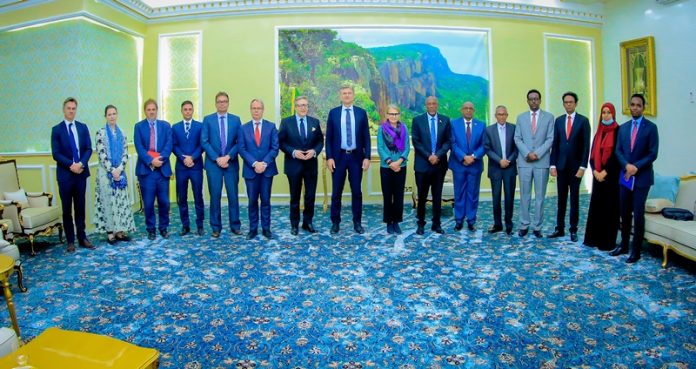 The President of the Republic of Somaliland, H.E. Muse Bihi Abdi, today received at his office a large delegation including the Ambassadors of Norway, Sweden, Finland, Denmark and the European Union along with the Head of the British Office in Hargeisa and senior officials from the German Office and the UK Development Office.
The meeting discussed Somaliland's elections, the growing drought situation in the country, the 3rd National Development Plan, regional security issues in the Horn of Africa and the role the international community can play in the implementation of this plan. The meeting ended on a high note with good cooperation from all parties.
The President was accompanied by the Ministers of Foreign Affairs and International Cooperation, Finance Development, Planning and National Development and the Ambassador of Somaliland to Kenya.