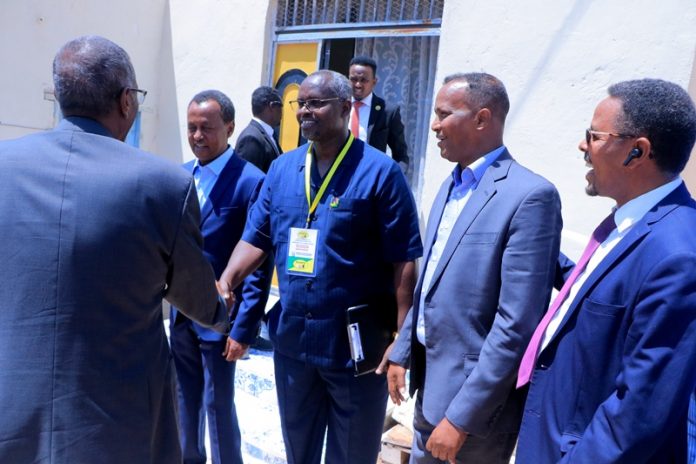 President Musa Bihi Abdi on Saturday visited the ruling Kulmiye party headquarters in order to get registered so as to participate in the upcoming 4th grand convention which is scheduled to take place next month.
The president who was accompanied by cabinet members were greeted upon reaching the party headquarters by the grand convention organizing committee.
The preparations of the Kulmiye party convention is smoothly underway as the delegates were drawn from provinces and districts in the country are getting registered as the drive is about to near completion prior to the kick-off of the convention.
President Bihi who is also the chairperson of the ruling party Kulmiye has made his bid to retain the post clear as there won't be other opponents that he is about to contest with.
There are at least four positions as the party leadership which are up for grabs.